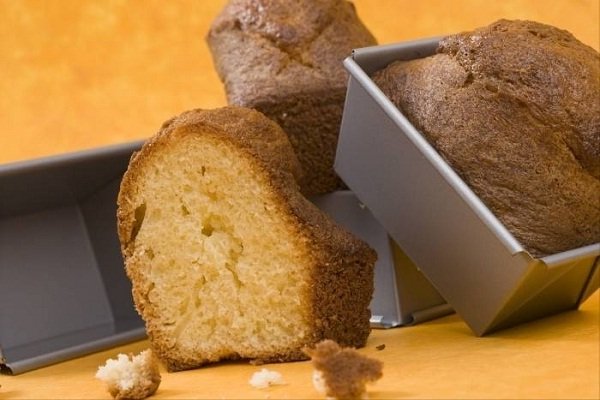 Yogurt cake recipe
Yogurt soft cupcakes: the traditional dessert of the family kitchen, ideal for putting children in the kitchen!
INGREDIENTS
For 6 people
Yogurt (s) nature (s): 1 piece (s)
Egg (s): 4 piece (s)
Sugar powder: 150 g
Wheat flour: 130 g
Bag (s) of baking powder (11g): 1 piece (s)
Peanut oil: 5 cl
DESCRIPTION OF THE RECIPE
STEP 1
Preheat oven to 180 ° C (thermostat 6)
2ND STEP
Using a whisk, whisk the eggs with the sugar (also known as blanching the eggs!) Until you get a white color.
STEP 3
Add the flour, yeast, yoghurt and oil. Then pour the preparation into individual silicone molds.
STEP 4
Bake for 15 minutes and allow to cool before unmolding.
STEP 5
To control the cooking of your cake, plant the tip of a knife in the heart and if the knife comes out clean, your cake is cooked!
CHEF'S +
"You can add some lemon zest, vanilla extract, or vanilla to the dough. The cooking time is variable depending on the size of your mussels, allow 30 minutes for a whole cake. "