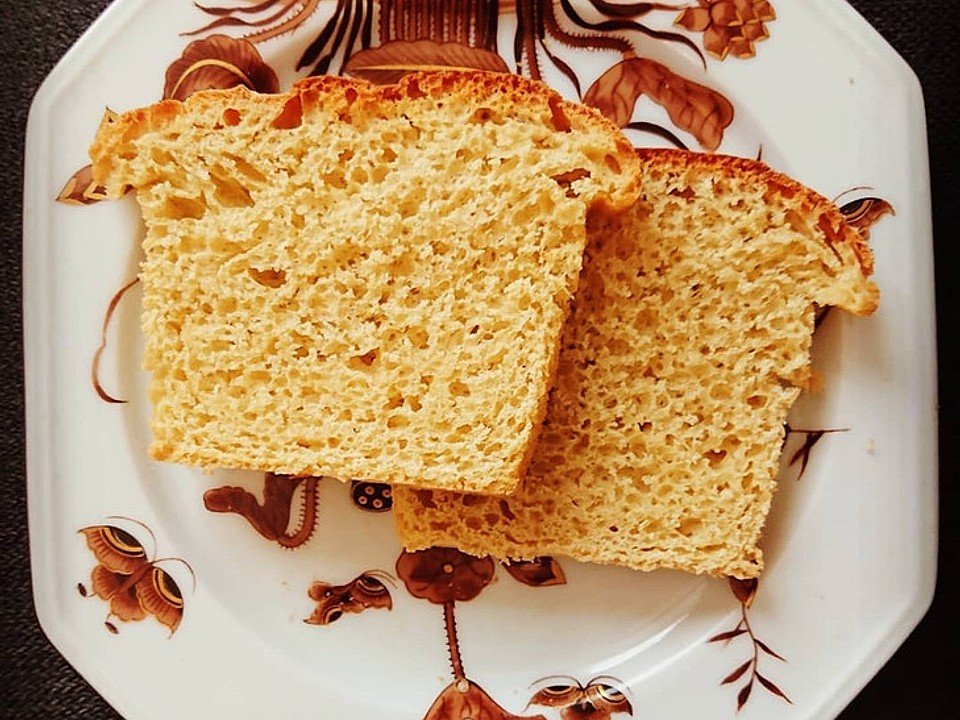 preparationWorking time approx. 20 minutes
Rest time approx. 2 hours
Cooking / baking time approx. 45 minutes
Total time approx. 3 hours 5 minutes

Dissolve the yeast in the water. Put the remaining ingredients in a mixing bowl, add the yeast water and then knead with the mixer or the food processor (I let the dough knead for a good 5 minutes with the machine).
Then let the dough rise in the bowl for at least 30 minutes, but better for 1 hour (sometimes it just has to go a little faster).Then take the dough out of the bowl and knead well again by hand.
Then divide the dough into 4 pieces and knead the segments again briefly, form a ball and place next to each other in a loaf pan (bread pan 30cm) lined with greased or parchment paper. Let go again.
Ideally until the dough has reached the edge of the pan (but here too at least 30 minutes). If the bread only takes short standing times, make a cut in the middle so that it does not tear on the sides!
Preheat the oven to 210 ° C top / bottom heat, then add the bread and bake for 10 – 15 minutes at 210 °. Then switch it down to 180 ° C and finish baking in 30 minutes.
If you are unsure whether it is done, knock on the side. If it sounds hollow, it's done. Immediately fall out of the mold and let cool down.
---